Staying Cosy Inside this Autumn and Winter with Winter Wardrobe Essentials
The autumn chill is now in the air as the days grow shorter and the temperatures drop. Despite the change in atmosphere, something is endearing about the warmth and comfort of being snug indoors on a cold, dark night. And to stay comfy, we can recommend a few homely winter wardrobe essentials to stock up on for added cosiness!
Whether juggling family duties or indulging in some much-needed 'me-time,' Marriotts Walk has many fashion items and accessories to keep you warm and comfortable as the chilly winter season approaches.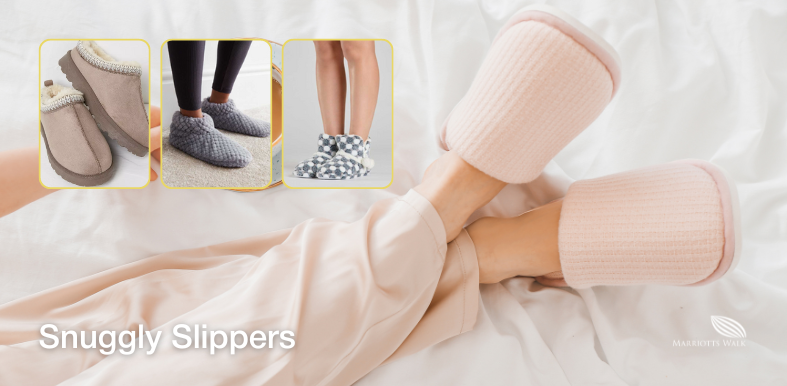 Snuggly Slippers
Starting from the ground up, a pair of comfortable and stylish slippers is a must-have for cold days at home. Look for fluffy and plush options that provide an extra snuggle factor. For a touch of luxury, consider slip-on styles with faux fur or faux sherpa lining that will make you feel pampered as you pad around the house.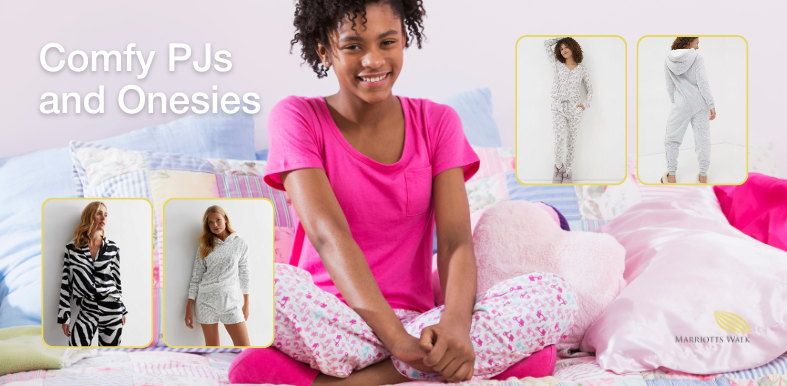 Comfy PJs and Onesies
Elevate your bedtime attire with cosy pyjamas perfect for lounging with the children, cuddling with a partner or curling up with a good book. Soft, breathable fabrics like cotton or flannel are excellent choices for pyjama sets that keep you warm without overheating – and there are plenty of classic patterns or fun prints to suit your style.
Parents need some fun as well as the kids, and what's more fun than a warm and snuggly onesie? Onesies come in various designs, from cute animals to classic fair isle patterns – the perfect choice for relaxing evenings and family movie nights in style.
Fat Face, Marks & Spencer and New Look have a considerable range of velvet, fleece and cotton lounge and sleepwear, including longlines, hoodies, cutesy sleep sets and slippers. Be sure to review the sustainably sourced and responsibly sourced sleepwear from Phase Eight and their luxurious, bold prints and Shae fabrics.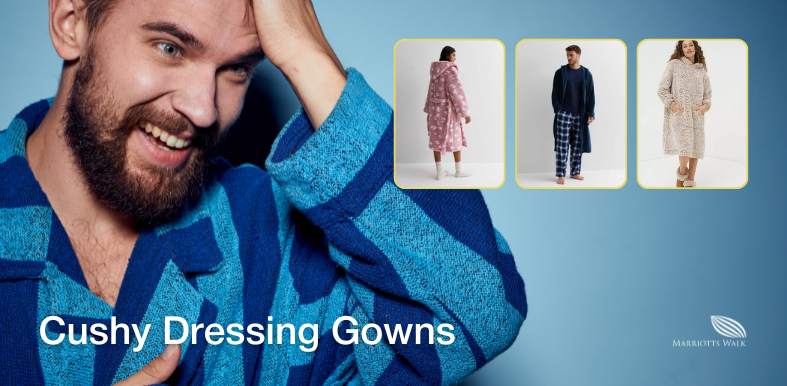 Cushy Dressing Gowns
A warm, lavish dressing gown is like a full-body hug from your wardrobe. Look for one in a soft, luxurious fabric like fleece, velour or microfiber. A neutral colour or a classic pattern will ensure it pairs well with pyjamas, making it a versatile addition to your winter wardrobe.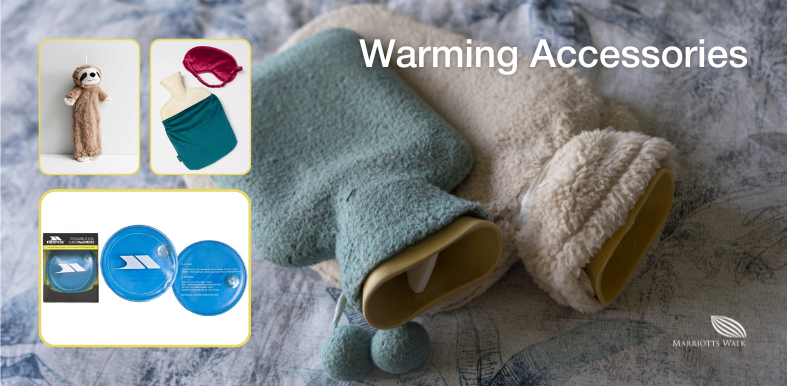 Warming Accessories
Hot water bottles and hand warmers are two winter essentials that bring immense comfort and warmth during the colder months. Hot water bottles provide a cosy and soothing heat source for chilly evenings, making them an ideal snuggle partner on the sofa or for warming up the bed before you retire.
Hand warmers are pocket-sized saviours that keep your hands toasty when you're out and about, whether on a family walk, waiting for the school bus or during outdoor winter sports. They offer an instant burst of warmth, ensuring your hands stay comfortable even in the coldest conditions. Both hot water bottles and hand warmers are simple yet effective tools to beat the winter chill and add that extra layer of warmth to your day.
Getting a good night's sleep is essential, and a soft eye mask can help you block out unwanted light, ensuring restful slumber. Choose one with a gentle, adjustable strap and a soothing lavender scent to help you unwind after a busy day.
Additional Winter Accessories
Remember to complete your winter wardrobe with accessories like scarves, gloves and hats. Although typically worn outside, many people who work from home in a sedentary position can benefit from locking in the extra warmth from a beanie, chunky knit scarf or a pair of touchscreen-friendly gloves – functional and fashionable.
Check out what's available at Trespass, The Outdoorist and Sports Direct.
 Shopping for Cosy Winter Wardrobe Essentials in Witney
 Marriotts Walk retailers offer a wide range of fashion items and accessories to help you relax and recharge in style. Visit us today and discover the perfect winter wardrobe essentials to keep you cosy and chic all season long.
 Remember, you can enjoy a varied day at Marriotts Walk and head to the following eateries to sample new menus and sumptuous servings for breakfast, lunch and evening meals.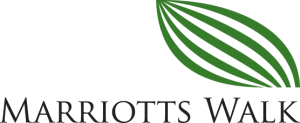 MARRIOTTS WALK YOUR LOCAL, FRIENDLY, EATING, DRINKING AND ENTERTAINING SHOPPING CENTRE HERE FOR YOU.
---
Share this post