Commercial Opportunities
Retail Units
For opportunities to take retail units at Marriotts Walk, please contact our letting agents.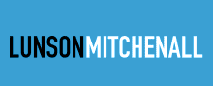 Lunson Mitchenall
Charles House
5-11 Regent Street
London SW1Y 4LR
020 7478 4950
---
Mall Space
Marriotts Walk Shopping Centre provides the opportunity for small businesses to reach new customers. If you would like more information please contact:


Space and People
Tel: 0845 241 8215
Email: help@spaceandpeople.com
Charity and Non Commercial enquiries
Email details to info@marriottswalk.co.uk
It should be noted that all charity collections are arranged and licenced by West Oxfordshire District Council, 01993 861530, and they should be approached in the first instance.