Supporting Children's Charities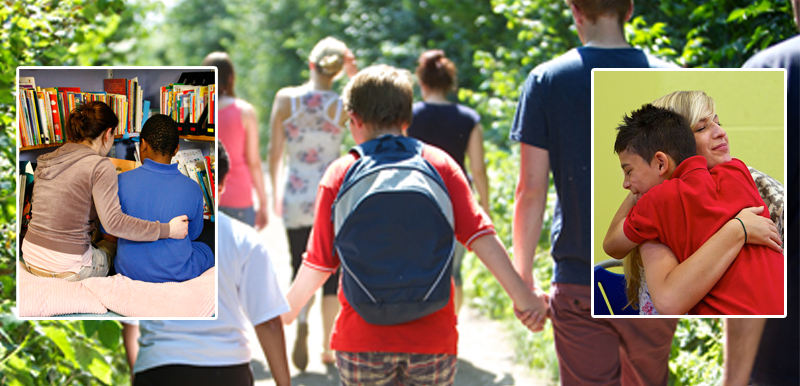 The Mulberry Bush School
Established in 1948 at Standlake near Witney, The Mulberry Bush School works with some of the most emotionally distressed and traumatised primary school-aged children in the country.
They have experienced early trauma, neglect and abuse and have usually had numerous failed educational and home placements.  They suffer from extreme levels of emotional distress, leading to behaviour which makes it difficult to support them in a standard community setting.
The Mulberry Bush Charity is now so much more than just the School.  Through our Research and Outreach and Training Teams, we use our experience and knowledge to support emotionally-traumatised children (as well as those around them) throughout Oxfordshire, as well as further afield.
Despite being a national resource, The Mulberry Bush receives limited central government funding. Local authorities pay fees which cover the basic cost of care and education at the School. However, these don't cover building improvements, many outreach services, research, new service developments or any of the fun, extra-curricular activities which many other children take for granted and which emotionally-traumatised children so desperately need. Visit our website Click Here
Great Ormond Street Hospital
Every day brings new challenges at Great Ormond Street Hospital (GOSH). Every day, 619 children and young people from across the UK arrive for life-changing treatments. 
Every day, young lives hang in the balance as patients, families and staff battle the most complex illnesses. Every day, the brightest minds come together to achieve pioneering medical breakthroughs that change the lives of thousands of children – and change the world.
Despite the greatest challenges a child can face, the hospital is a place where being sick does not always mean being sad. And it's a place where you'll find – today and every day – some of the bravest people you could ever meet.
This extraordinary hospital has always depended on charitable support, and every day is a chance for you to make a difference.
Discover the impact we make with your help and support. Visit our website Click Here
---
Share this post