Festival Essentials at Marriotts Walk
Witney Music Festival, Wilderness Festival, Beacon Festival, Truck Festival, Cornbury Festival, The Big Feastival… there are so many festivals this year, and that's just in Oxfordshire!
Whether just for the day or committing to the full event, young or old, first-time festival goer or festival pro, you can't remember everything and you don't want to pack too much.
Tickets are booked, you have a travel plan and the sleeping situation is sorted. Now all that's left is to check the weather religiously and chuck a few bits in a bag isn't it?
What are the festival essentials? After visiting a variety of festivals over the years, here's what we recommend…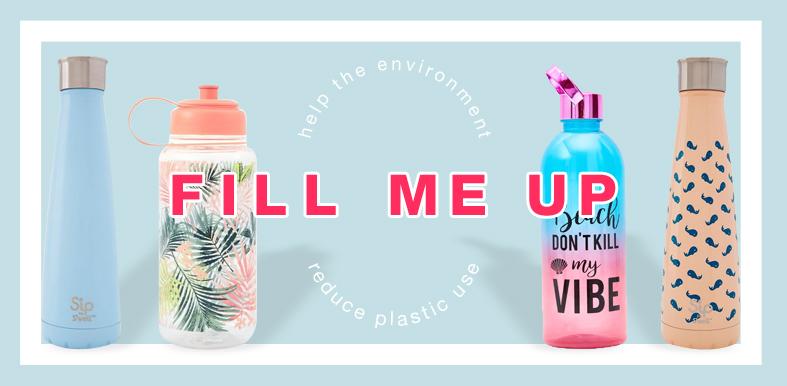 With all the plastic-free campaigning this year (and rightly so), to help save the planet and pennies, we'd say the number one festival essential is to take your own refillable bottle or cup!
Most festivals will be on-board with this too, so should have designated free fill-up points. Why not check with them before you set off? Debenhams have a huge selection of refillable bottles and New Look have some cool bottles and cups too.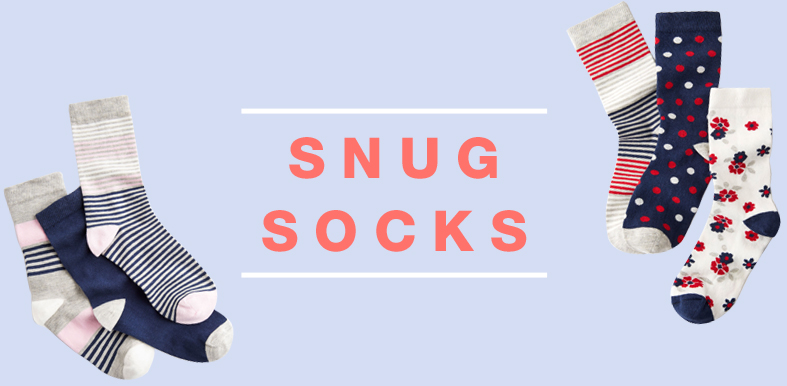 One thing you can never have too many of at a festival is socks! Small and lightweight, they won't take up much room in your bag but boy will you be grateful for them if it gets cold and wet. You can wear your dirty ones at night to keep your tootsies extra warm.
We especially love Cotton Traders as they have a good selection of socks for both men and women, from Trainer Liner Socks to Blister-Resist Trekking Socks!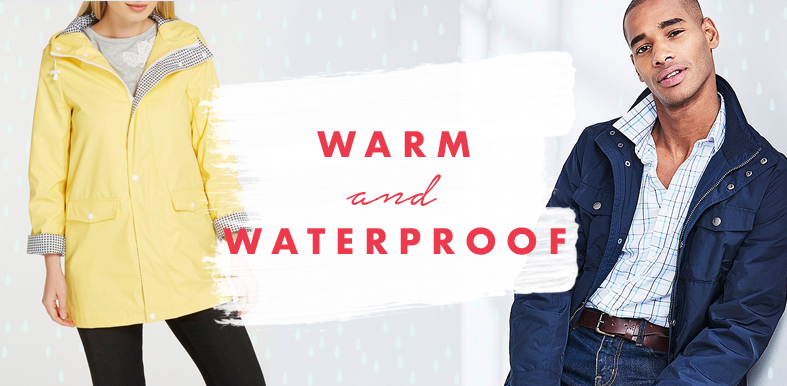 For most people, English summer festival equals waterproof jacket! Sadly, the skies could open at any moment so make sure you're prepared. Think lightweight, practical and colourful so you can be seen in a crowd.
You'll find a nice selection from Cotton Traders, Evans and JoJo Maman Bebe. Our top pick for men is this Travel Jacket from Crew Clothing and for women, this Button Front Raincoat from Dorothy Perkins.
Top tip: layer up tops and knitwear and take a space blanket (yes the ones they give out at the end of a marathon). They're light, fold up small and can be a real life-saver on a cold evening.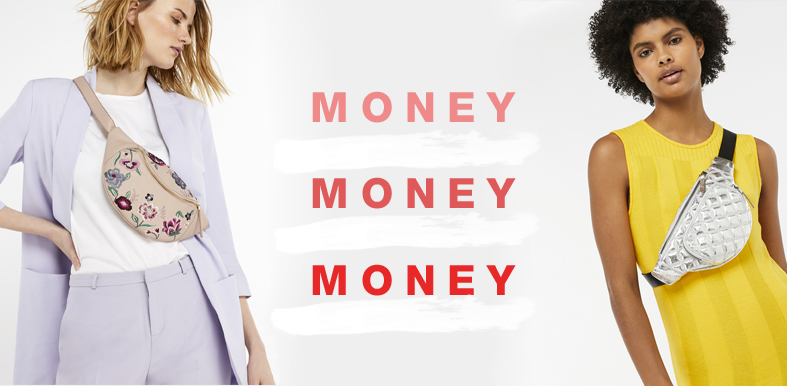 You may be going to a festival to have a fun time with friends and family, but unfortunately there are some people that go for other reasons. Avoid any upset and stress by using a money belt or this season's #1 accessory – the bum bag! Debenhams have the perfect practical money belt or if you're after something a bit more fun, check out the selection at Accessorize and New Look!
Top tip: take cash so you don't have to go in search of an ATM with a lengthy queue. Just make sure to keep it safe and don't leave it out in the tent.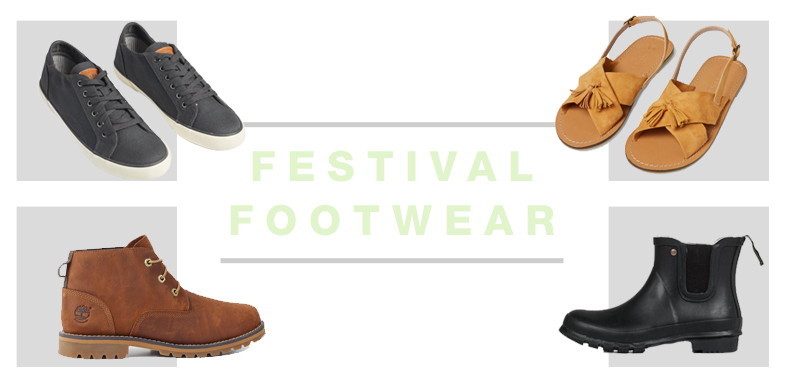 If you don't have the right festival footwear, your feet will really suffer. Make sure you invest in the right shoes or boots. Fatface have the perfect selection of shoes and boots for both men and women.
Top tip: if you have new shoes, make sure you break them in before the event or there's a high chance you'll gets sores and blisters, making walking unbearable.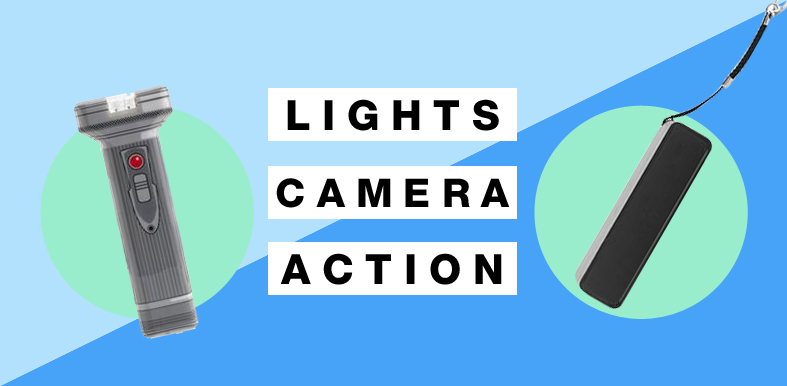 With social media more popular than ever, when most people arrive at a festival they've already used half their phone battery sharing photos and updates with their friends. Come prepared with this Back-Up Power Bank from Fresh, and when it goes dark make sure you have a torch handy like this one also from Fresh. Trust us – you won't want to venture to the toilets without one!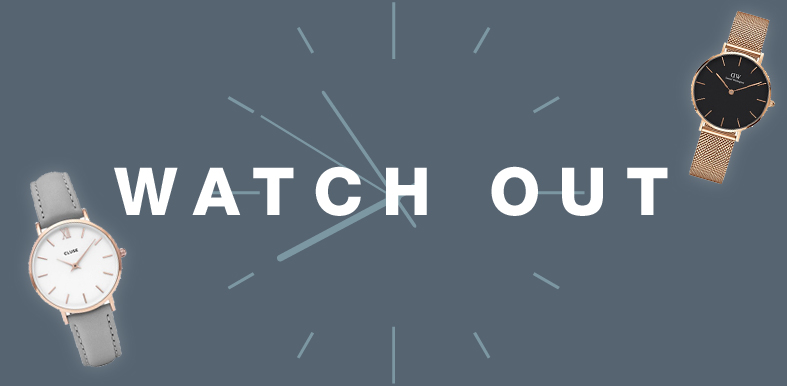 If you didn't take our advice about getting a power bank, then you should definitely take a watch with you! If your phone dies half way through the festival, you need to have another way of keeping your eye on the time so you don't miss your favourite band! Debenhams have all the watches you could ever need, for both men and women.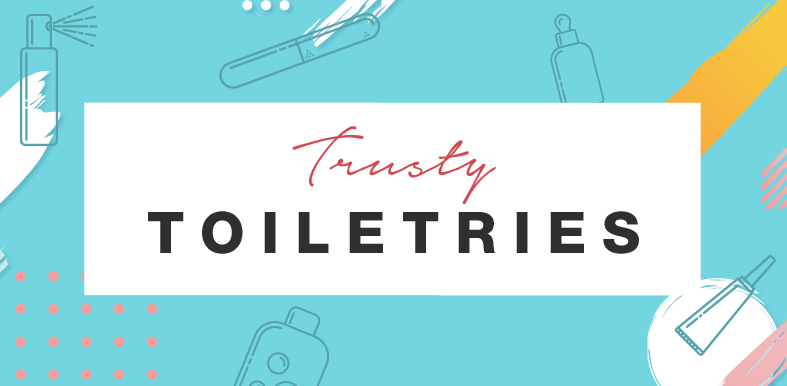 You've already got your staple toiletries that you take on holiday, but we highly recommend that you add these to your list if stopping over at a festival:
 Toilet roll
Hand sanitizer
Wet wipes
Sun cream
Dry shampoo
A compact mirror
Chewing gum
Vitamins
Ear plugs
Marks and Spencer will have all the toiletries you'll need for your trip!
Top tip: if there's a group of you going, then split the weight and cost by each getting and carrying one or two of the items in each person's luggage.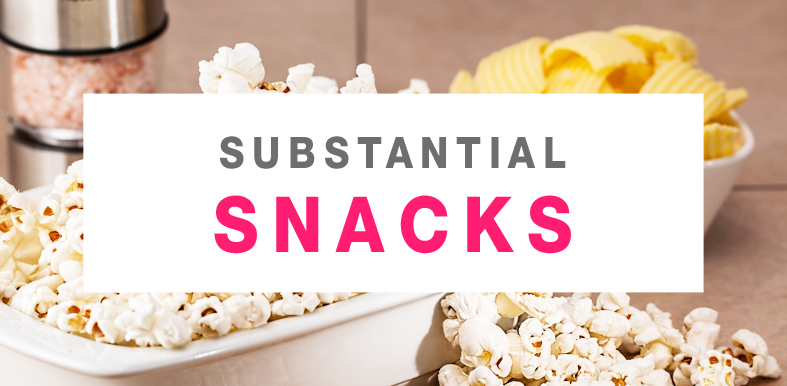 Cereal bars, nuts, chocolate, crisps, dried meat and hardy fruit such as apples and bananas are all good snacks to take with you to keep your energy levels up. Stock up at Marks and Spencer before you go.
If you're feeling a bit fancy, and are worried about getting your caffeine fix, check out the options at Whittard of Chelsea! Do you know someone that would like a Green Cold Brew Tea Bottle or Espro Coffee Travel Press maybe?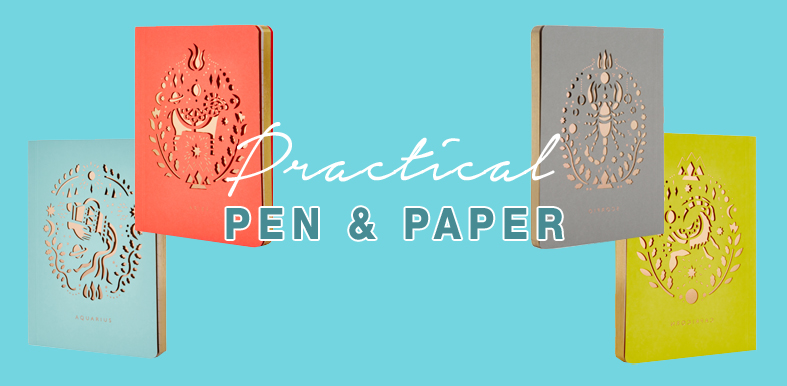 Pop one of these pretty Zodiac Notebook's from Monsoon in your bag, so you can jot down which bands you want to see and get celeb autographs as you're making your way through the crowds.
There you go! Which one of our festival essentials did you find most useful?
We hope you have a brilliant time and the weather is kind to you. Don't forget to take any carrier bags from your purchases at Marriotts Walk to put any dirty clothes or rubbish in. As they say at Glastonbury, 'Leave no trace'.
Have fun!
---
Share this post