Planning for a wedding? Head to Marriotts Walk for inspiration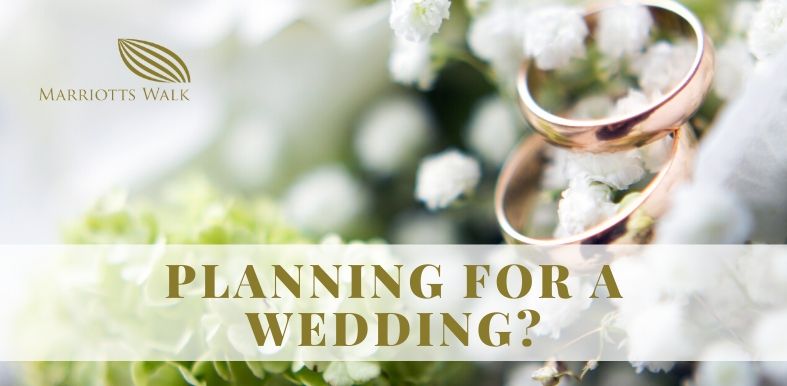 A wedding is a major milestone in your life – and the biggest party you will probably ever throw, which puts a huge emphasis on getting it right.
With trends influencing everything from the wedding dress, bridesmaids' outfits, the groom's suit, flowers, favours and even the theme it is easy to be overwhelmed by choice.
Then of course there is the mother of the bride, who will be in search of a fabulous outfit for the special occasion.
To make the decisions that will allow you to have the wedding you want time is of the essence.
It is never too early to start planning what colour scheme and theme you want as this will inform so many more choices down the line.
And if you have a wedding to attend don't leave it late to find the perfect outfit; Marriotts Walk offers a choice of stores that can help you to look fantastic.
Wedding guests can even book a consultation at a store such as Phase Eight where a member of staff will help to style you for any occasion.
Here are a few of the key themes to expect for 2020: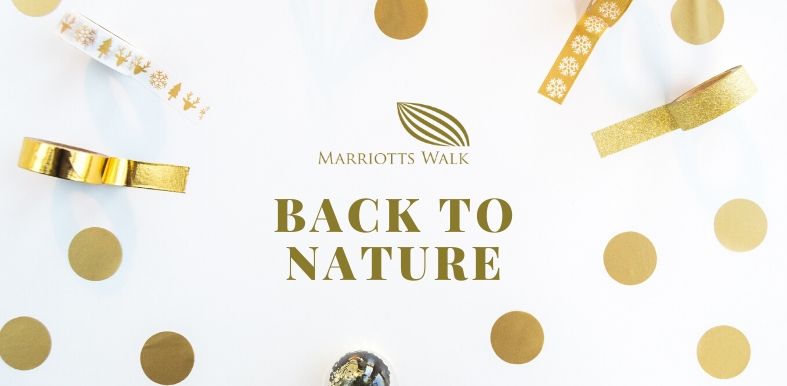 Back to nature
Sustainability is everywhere and rightly so. Cutting back on waste and making the most of natural resources is a good way to, well, feel good about your wedding. Home-grown local flavours, low key floral displays and more down to Earth themes will reflect this.
Pushing the idea forwards will see bridesmaids and even brides looking for outfits that can be worn more than just once. In reality this may mean adopting a less formal look but still choosing a show-stopping look.
Easy choices to make weddings more sustainable include charity gifts, recycled stationary, minimising travel for guests and a choosing bubbles or re-useable ribbons instead of confetti. Check out The Shop for a special gift.
The personal touch
A more inclusive and accepting society means being confident in who you are – and rather than being organised, overly formal affairs, weddings are increasingly characterful events that reflect the personalities of the couple.
Inject the personal touch into everything from the food on offer to the shoes you wear. Make sure it is exactly what you want – not what you feel it should be.
High heels, flats, brogues or Chelsea boots; patterns and colours; street food or a lavish banquet – details are important in stamping your individuality on your wedding. Make choices that you won't regret, after all the guests are there because they like you just the way you are. Accessorize can help you to find the details that are just you.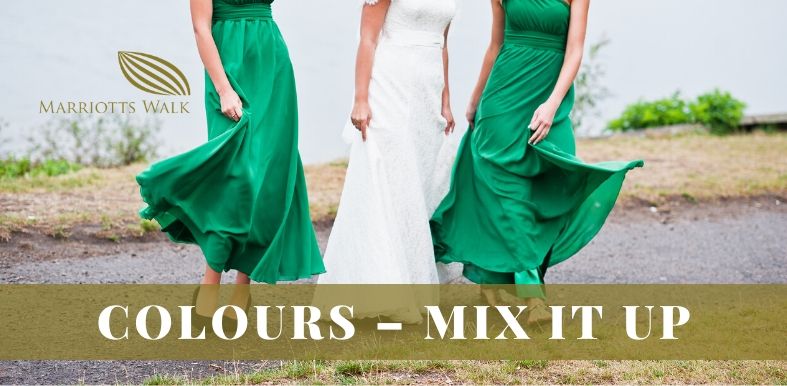 Colours – mix it up
Yellow, green, pink and blue are among the colours being tipped for bridesmaids dresses this year as traditional colours get an update.
However, beyond that a trend is gaining momentum to dress bridesmaids in a way that suits them and their personality rather than choosing a one size fits all approach.  
Different colours for each bridesmaid can look stunning and tap into an eclectic wedding theme. Choosing different styles of dresses is another option whether they are the same colour or not. Monsoon offers a wide mix of dresses for every taste, catering to brides, bridesmaids and guests.
Finding a style that suits your body shape and personality is the key to searching for the perfect wedding dress.
After years of minimalism, details are back and Boho remains a big look for brides with natural, floaty dresses decorated with subtle patterns, including florals.
Romantic styles are making a return with cuffs, ruffles, puffed sleeves, high necks, cowl necks and lace finishes all tipped for 2020.
After years of dominance by strapless dresses, structured dresses, long sleeves and even coat dresses will be hitting the spot in the style stakes.
While wedding costs can spiral out of control, shopping around will make sure you get the best value for your money.
For brides-to-be and their families, Marriotts Walk is a good place to get the search underway. Enjoy a bite to eat while checking out the following shops:
NB: Information available and correct at the time of publishing this article. From time to time stocks may be unavailable or ranges discontinued at the Witney stores.
MARRIOTTS WALK YOUR LOCAL, FRIENDLY, EATING, DRINKING, ENTERTAINING SHOPPING CENTRE
HERE FOR YOU.
---
Share this post