NEWS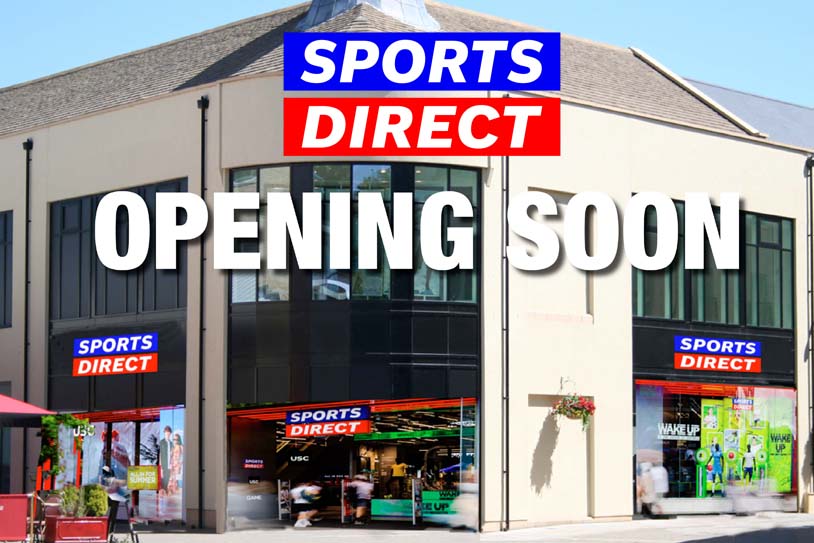 Sports Direct opening at Marriotts Walk Witney

Sports Direct Europe's biggest retailer of sports and fitness footwear, clothing and equipment is to open in September at Marriotts Walk Witney.
Lease terms have been signed on the former Debenhams retail unit providing two floors of retail space offering top sports brands and a dynamic range of products, quality and choice.
This is also great news for West Oxfordshire and District Council who became the new owners of the centre earlier in the year.
Councillor Duncan Enright, Deputy Leader and Executive Member for Economic Development, said "I am really pleased to see new businesses coming to Marriott's Walk as part of our work to boost both the shopping centre itself and the wider Witney Town Centre area.
 "Witney Town centre is a vibrant and important shopping area for the whole district and this shows we are still able to attract big brands to increase footfall, provide a wider offer to shoppers and help our local businesses thrive."

This new flag ship store promises to be a real shopping destination for people of all ages and interests, and work will begin shortly on a total refit and brand merchandising of the Marriotts Walk  Sports Direct store.
Whether it's football, running, training, boxing, walking, dance, cycling or swimming, Sports Direct aim to serve, support and inspire with products that bring out the best in everyone.
Sports Direct will be a welcome addition to the retailers already offering outdoor activities, fitness and wellbeing at Marriotts Walk.
Simon Jones Marriotts Walk Centre Manager commented:
"We are excited at the prospect of Sports Direct extending our retail offer.
Marriotts Walk already has a great mix of national high street brands and quality independent stores and the addition of a new destination store is good news for both visitors to the centre and the local economy"
This is a much anticipated addition to the shopping experience for Witney Town Centre and also promises to provide new employment opportunities across the retail spectrum. It is also expected that it could increase footfall by up to 100,00 visitors a year.
"Sports Starts Here"
To coin Sports Directs slogan Sport will be defiantly starting here at Marriotts Walk from September.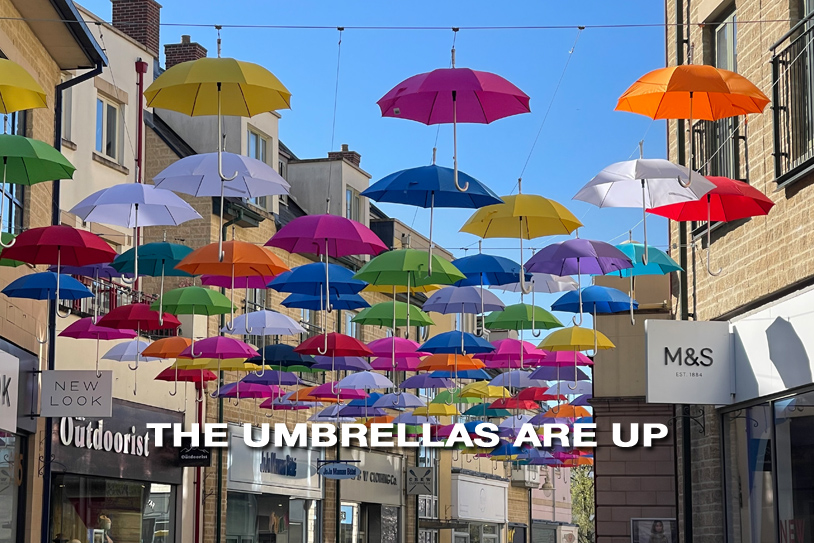 UMBRELLA STREET COMES TO MARRIOTTS WALK
The installation of a colourful umbrella canopy spans the entire length of the Marriotts Walk walkway.
The canopy will stay in situ for the entire summer period and we will look to create competitions and events that complement the installation.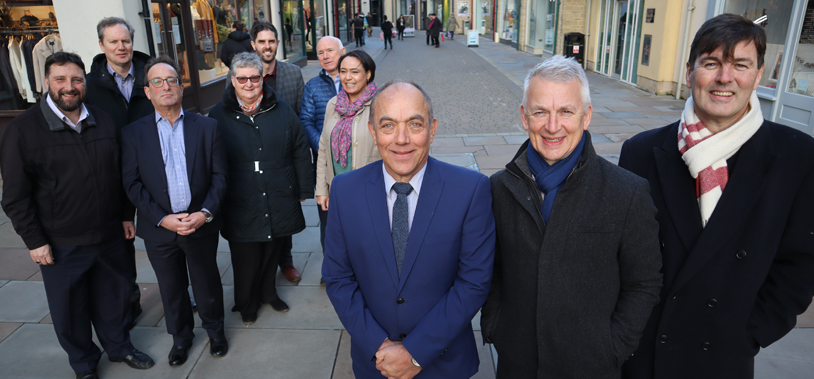 West Oxfordshire District Council purchase Marriotts Walk in Witney as part of plans to reinvigorate town centres
The freehold owners of Marriotts Walk, Witney, West Oxfordshire District Council has completed the purchase of the buildings and assets of the shopping centre in the middle of Witney as part of wider plans to help boost town centres across West Oxfordshire.
Councillor Duncan Enright, Deputy Leader and Cabinet Member for Economic Development, said, "We are working hard across the district to support our town centres and help boost our local economy.
"In Witney we already have a brilliant town centre offer but by purchasing Marriotts Walk we can do more to boost the area. It provides us with an amazing opportunity to help support Witney town centre during what continues to be a very challenging period for local businesses.
"This is an investment for the future of the district and will allow us to take forward what is already a successful site.
"We have ambition for the site and we will be working hard to look at filling the empty units and also looking at how we can use the great outdoor space to do more to help encourage people to shop in Witney.
"Given we are not purely driven by rental income as many private owners would be, we can be more flexible and look at how the space can better benefit the community.
"This purchase forms part of our wider plans to support market towns across the district along with our long term ambition for the new Salt Cross development to attract major new businesses to the area.
The 4.9 acres Marriotts Walk site sits in the centre of Witney after being built in 2007. It includes 21 lettable business units along with a 590 space car park. The Council is the freehold owner of the site which was let on a long lease originally to Kandahar Real Estate and more recently a subsidiary of Deutsche Bank.
The Council completed the purchase of the site on Wednesday 11th January 2023 and has already written to tenants to welcome them to the new partnership with the Council.