Embrace the elements with a new coat this autumn and winter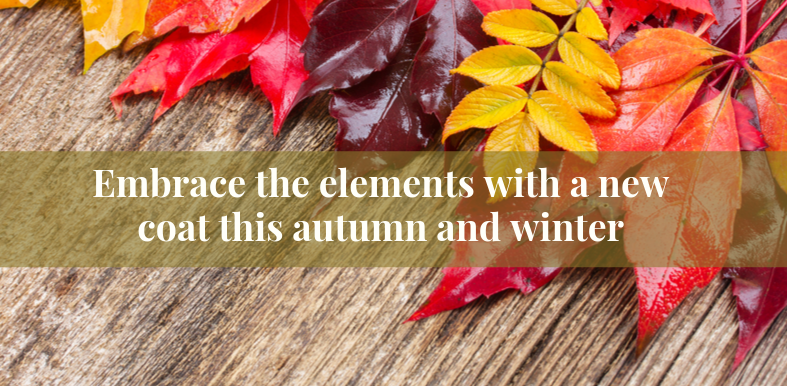 Enjoying the seasons is all about having the right clothing and the autumn is the perfect time to invest in a new coat at Marriotts Walk in Oxfordshire.
The style of coat you choose is down to personal preference and lifestyle with some preferring the smart lines of a traditional wool overcoat while others prefer to be ready for action in a high-spec waterproof jacket.
Whether you want to look the part in the office or return from walking the dog still warm and dry there is an option for you.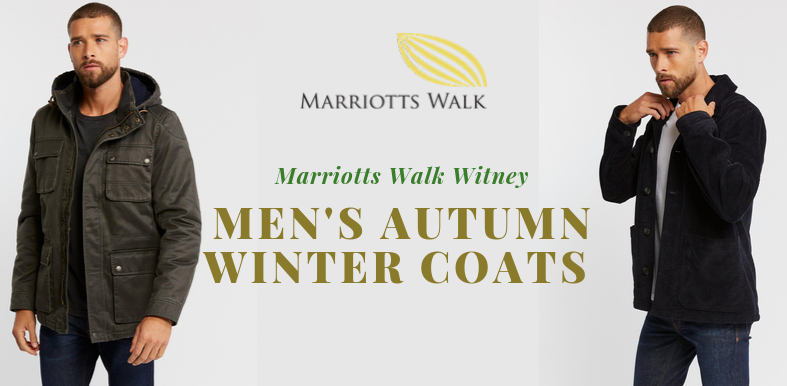 Men's autumn/winter coats
Puffer jackets, long wool overcoats, black leather jackets and trench coats tick the boxes for this year's men's outerwear fashions. Dark colours offer practicality as well as style with a wide choice of styles on offer at the Marriotts Walk shops.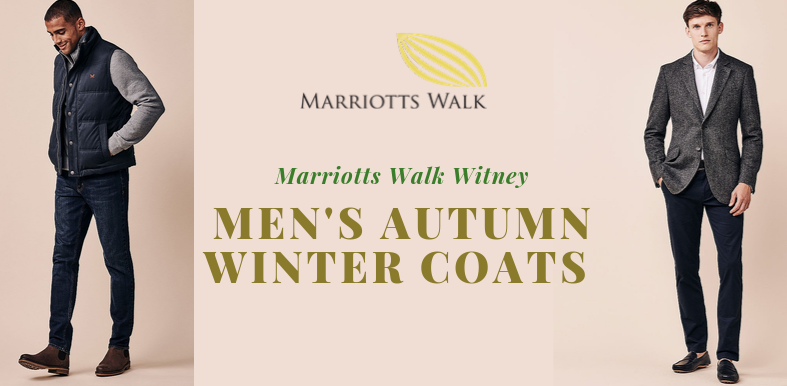 For those in search of a coat that will serve them as well on a weekend hike as on the school run or work commute, Trespass has a good selection of high quality technical wear that is designed to stand up to the elements, while Fat Face and Crew Clothing marry style and substance together admirably.
The versatility of parkas has made them a seasonal staple for looking good while keeping out the cold – head to Debenhams to check out this season's take on the classic design.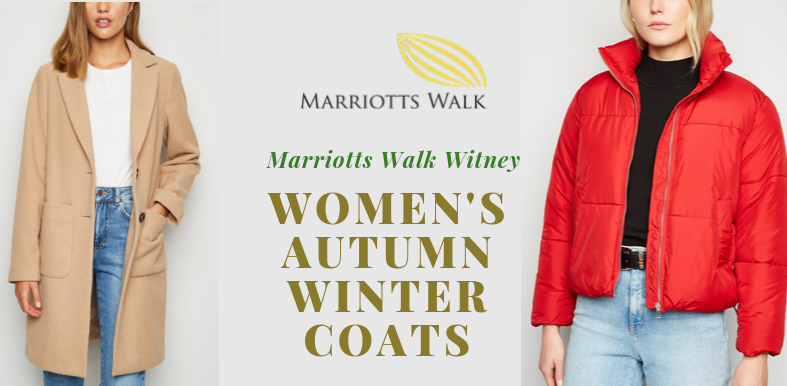 Women's autumn/winter coats
Puffer jackets are also big news in women's fashion for yet another year, with flamboyant designs appearing on the runway covering long coats, cropped jackets and geometric to add a new dimension to their appeal.
Timeless designs such as peacoats and trench coats continue to be a popular choice as well as oversized single breasted overcoats in colours ranging from darks to bright neons.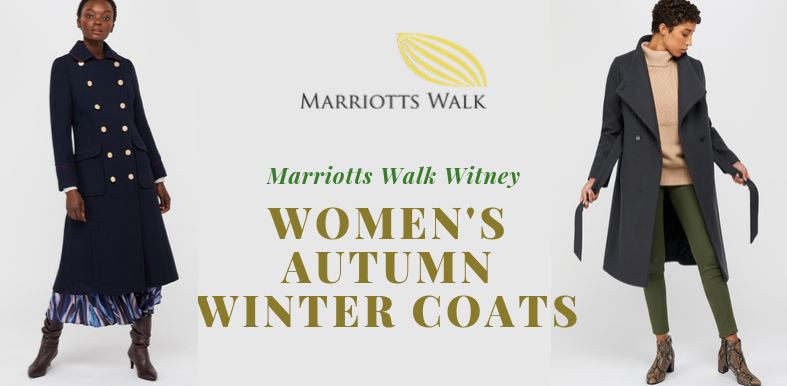 Monsoon has an excellent selection of coats catering to all the major trends including belted coats, long 'duvet' coats and military jackets, while faux fur and leather-style jackets feature at New Look.
For busy mums who are always on the go but want to look on trend the Seawater jacket from Trespass is ideal. Waterproof, windproof and breathable, this jacket brings a welcome splash of colour to the colder months.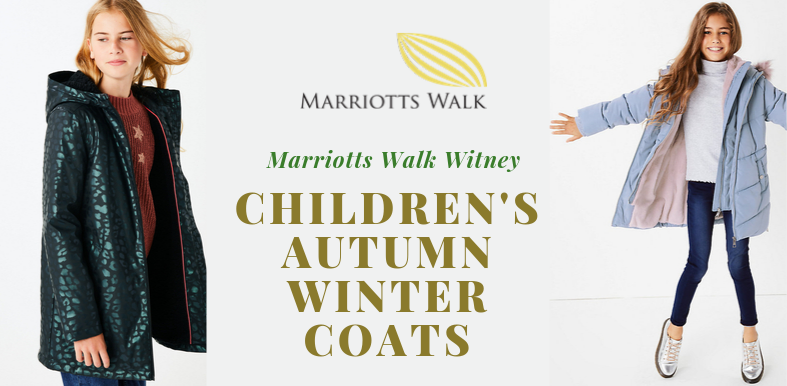 Children's autumn/winter coats 
Practicality is key when it comes to kids' coats. They need something that will get them to school dry, keep them warm at the park and make them stand out in a crowd. For special occasions – or for youngsters with more than a passing interest in what they wear, there are plenty of options that will have them looking the part.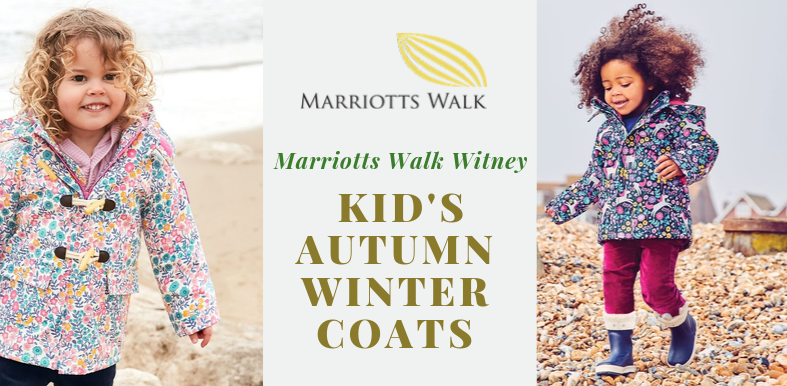 Padded waterproof jackets from Trespass are ideal, while JoJo Maman Bebe has some beautiful colourful waterproof jackets that will really appeal to younger children.
As always, Marks and Spencer can be trusted to offer an excellent choice of children's coats that combine warmth and wearability while also tapping into the latest trends.
Make sure you get plenty of fresh air this autumn and winter to give your health and wellbeing a pick me up. Choose a coat that will make you embrace the season at Marriotts Walk.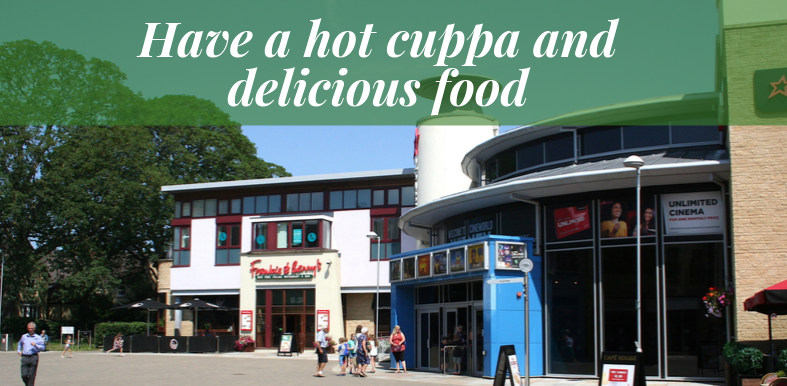 Have a hot cuppa and delicious food
There's nothing more important as the colder temperatures set in than to keep yourself hydrated and well fed. Marriotts Walk has a number of eateries that offer seasonal menus that'll be sure to keep you well fuelled.
Other retailers at the centre include:
NB: Clothing available and correct at the time of publishing this article. From time to time stocks may be unavailable or ranges discontinued at the Witney stores.
MARRIOTTS WALK YOUR LOCAL, FRIENDLY, EATING, DRINKING, ENTERTAINING SHOPPING CENTRE
HERE FOR YOU.
---
Share this post