Efflorescent fashions guaranteed to get the spring back in your step
Spring is here, let the SS19 season unfold.
After a glorious week of sunshine during the hottest February on record, the country fell victim to Storm Freya. Although there were 80mph gusts, rain and snow, we're thankfully unscathed.
Now the wind and rain has settled we're ready to take on springtime full throttle and in this month's blog we take a look at some of the latest efflorescent fashions blossoming on the high street.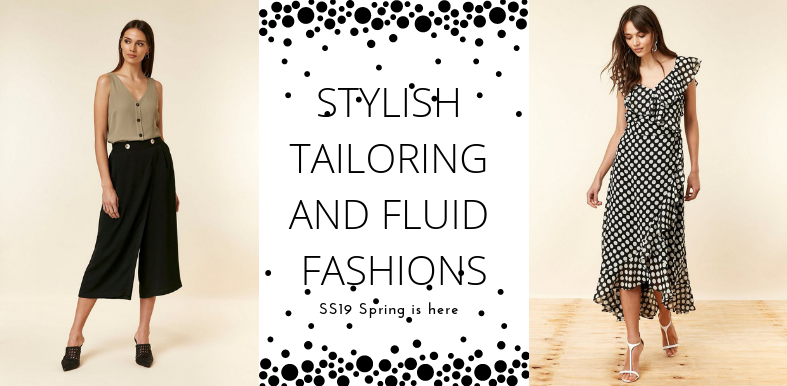 Stylish tailoring and fluid fashions
Comfortable tailoring is in and professional and casual attire is turning up the cool and sophistication a notch or two.
Think statement suits, gorgeous longer skirt lengths, effortless culottes, and flowing patterned dresses – pop into Wallis for ideas. View the latest springtime collections from the Marriotts Walk retailers and enjoy a few hours of retail therapy – hello sunshine.
There's been much talk on the catwalk where women are concerned about empowerment, equality and feminism. We love these power outfits from Debenhams for both men and women.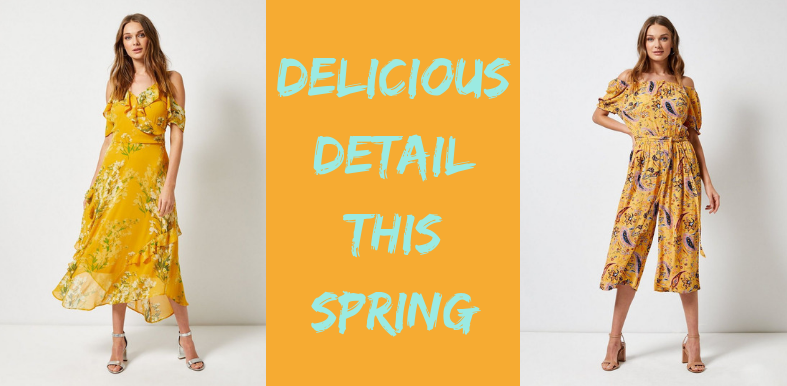 Delicious detail this spring
Detail is what you need this spring and just about any embellishment goes to liven up your outfit.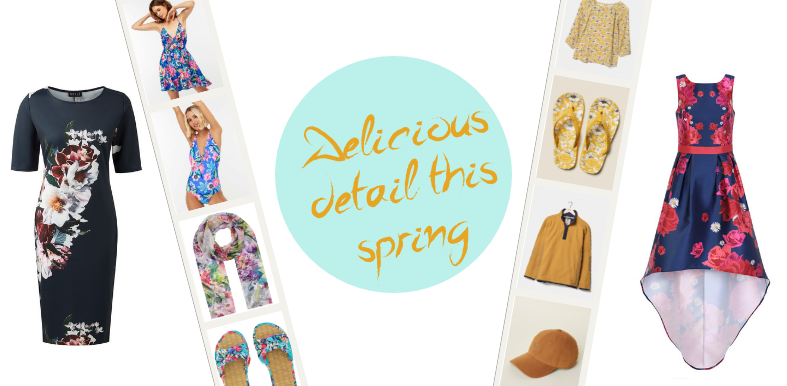 And don't forget floral. Pastel colours and fresh, flowing flower prints are bound to bring a sense of roses, meadows and renewed sense of direction. Accessorize and Fat Face have you covered for daytime beach fun and Evans and Dorothy Perkins for cool evenings on an early summer break.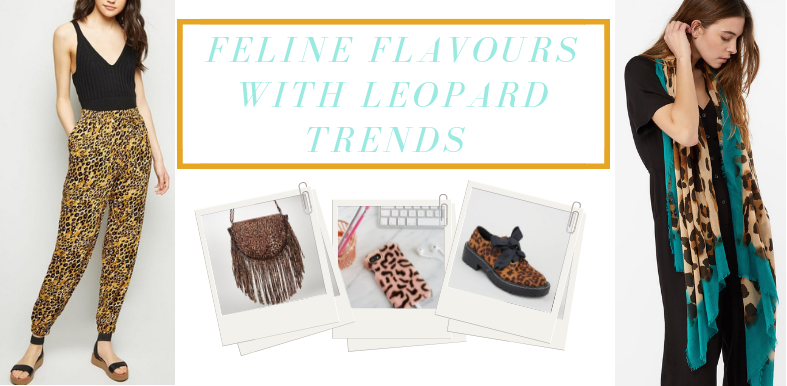 Feline flavours with leopard trends
Animal prints are still going strong and leopard imitation is the 'cat to walk down the high street with' as trends have added elegance this season. These joggers and accessories from New Look are perfect for a springtime step out to the shops. Monsoon has an accessory or two to guard against the chilly spring breeze if you get stuck out in the open for too long.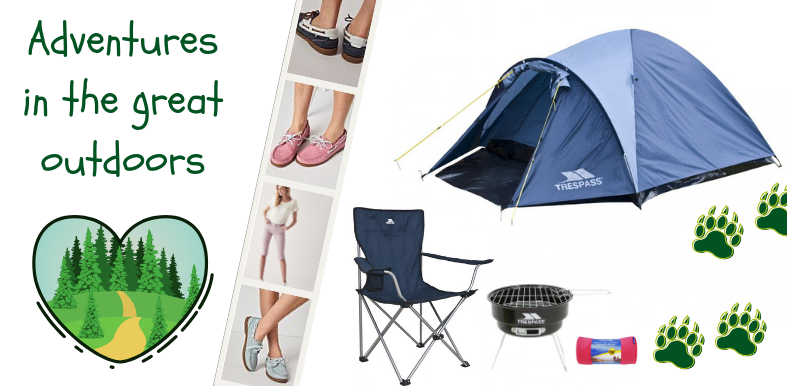 Adventures in the great outdoors
Springtime can introduce the possibility of camping trips in the great outdoors and Trespass can certainly assist with the essentials to get you started.
For the little ones, farmyard fun and trips to the zoo will be on the agenda. Jo Jo Maman Bebe and Marks and Spencer have some beautiful baby and toddler outfits available.
You can always rely on Crew Clothing for essential crops and shoes.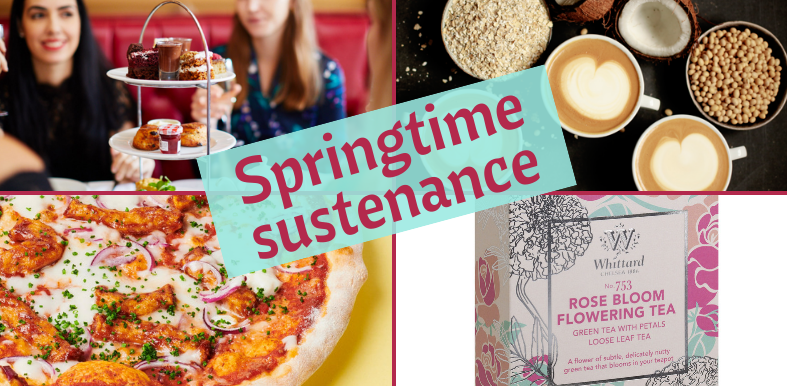 Springtime sustenance
Warmer days and lighter evenings encourages a change in nourishment as Mediterranean flavours awaken. It's time for fruity teas and juices as picnics are back on-trend.
Try the wondrous Spring Blossom tea from Whittard of Chelsea or book an appetising afternoon tea at
Café Rouge with family and friends – from only £25.00 for tea for two.
New year resolutions to get fit quick and Veganuary have passed but a new season is a good time to try a new diet that might suit your better. Many of us suffer from allergies and food intolerances and dairy is one of the common culprits. But that doesn't have to stop you from enjoying a fresh cup of beans – learn more at
Caffé Nero about their milk alternative options – choose from dairy milk, coconut milk, oat milk and soya milk.
Frankie and Benny's offer a gluten free menu and a large range of dishes suitable for vegetarians or vegans.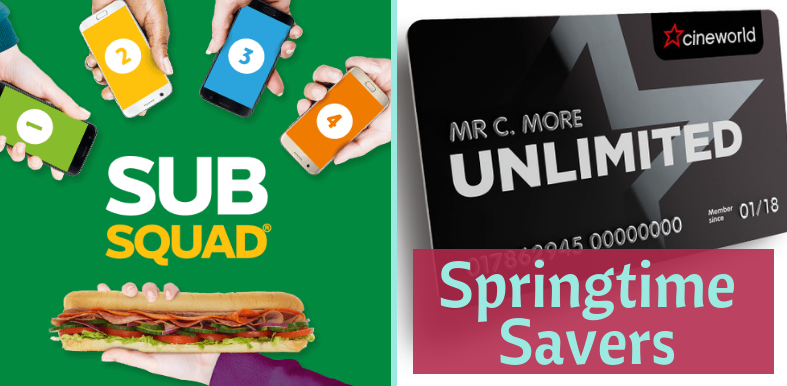 Springtime savers
If you like your fresh sandwiches, the Subsquad® scheme from Subway could be right up your street, especially if your friends love a buttie too. Earn 50 bonus Subcard® points every time you make a purchase within 4 hours of another Subsquad® member, on top of the points you would normally earn for your purchase – download or update the Subcard® App today.
Remember to take advantage of the Cineworld Unlimited Card because not everyday in spring will be rays of sunshine. Enjoy unlimited cinema from £17.90 a month, plus 10% off snacks and drinks and advance screenings.
NB: Clothing available and correct at the time of publishing this article. From time to time stocks may be unavailable or ranges discontinued at the Witney stores.
---
Share this post