Don't Sweat It This Summer.Top Ten Trends Explained.
Top Ten Trends Explained
The sun may have his hat on now, but do you know the top ten must-have summer trends you need to look out for when strolling round the shops? Don't worry; we've spent hours flicking through gorgeous glossy fashion mags. Here are just some of this current summer's trending highlights.
FOR HER…

Huge this summer is the deconstructed shirt. Suitable for work or play, and in all shapes and sizes, this really is a must-have capsule piece for your wardrobe. Head over to Wallis to see this catwalk look.
Don't panic – if you're imagining sweatbands, tracksuits and shoulder pads, it really isn't as bad as you think! Envisage more night-time attire – rich metallics, figure-hugging leggings and super-short dresses and skirts. Maybe not for everyone but you don't have to go full-on 80s. How about a more subtle bit of ruching or an off the shoulder number, for a nod to one of the best/worst fashion eras!
Utility never really goes out of the top ten trends, so what is 'new' utility you ask? Khakis and neutral pieces don't just look practical, they are practical, with designers adding more and more little features and details to help us out in our everyday lives. Extra pockets are always handy. Head over to Dorothy Perkins to pick out some on-trend pieces perfect for summer.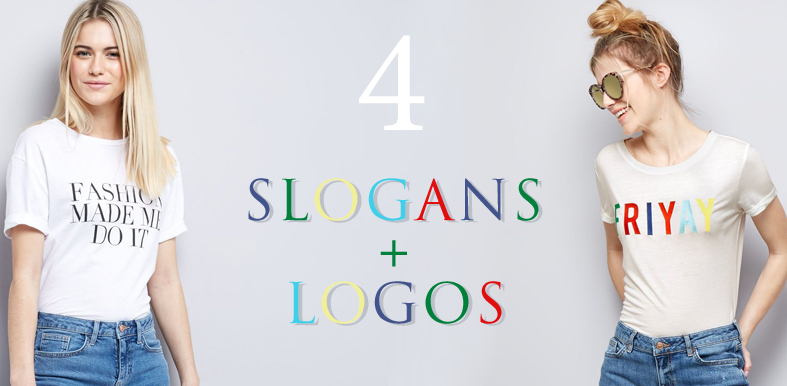 New Look always has a fun and colourful selection of slogans and logos as part of their collections. Anyone can make a statement, however big or small the text. Don't be scared to let the world know what you're thinking, whether it's on a cotton tee, swimwear or cute little clutch – be brave.
You may not want to cover yourself head to toe in this top ten trend, but a little ruffle to the neckline, shoulder, hemline or on an accessory can add instant glamour and a little 'va-va-voom'. For inspiration take a look in Phase Eight Marriotts Walk.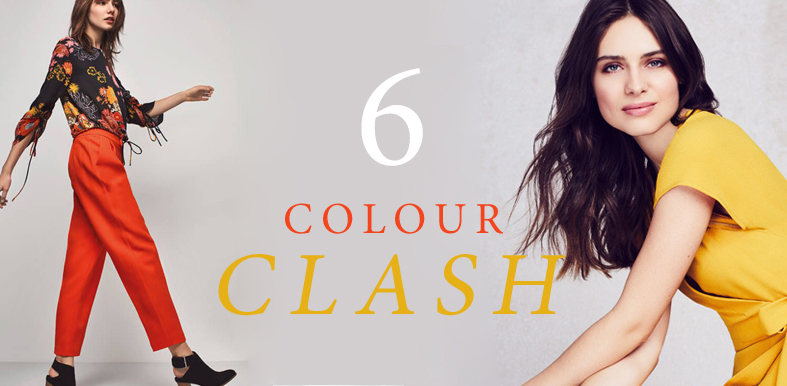 We have all been told at some point that we should avoid clashing colours. "Red and green should never be seen", black and blue is apparently a big faux pas and pink and orange makes our eyes water, but it's in the top ten trends so make the most of it while you can! Of course, being a bit more subtle and layering up different shades of the same colour can look just as effective and very elegant – ideal for summer. Bright pinks, yellows and greens are all hot this season.
A fashion classic that never goes out of style – stripes. Whether super skinny pinstripes or thick bold lines, you. You can never have too many stripes in your wardrobe, and don't be afraid to wear more than one type of stripe. If you're not feeling brave, add a few bands of colour with a striped accessory. Head to Fatface to see their latest stripy styles in store.
Elegant, colourful and detailed – Monsoon has all the florals you could ever need! Whether you're an English Rose heading to a garden party or an Amazonian Beauty draped in bright and bold botanical prints, or just want something a bit more understated, there really is a floral print out there for everyone… you just need to dig it out.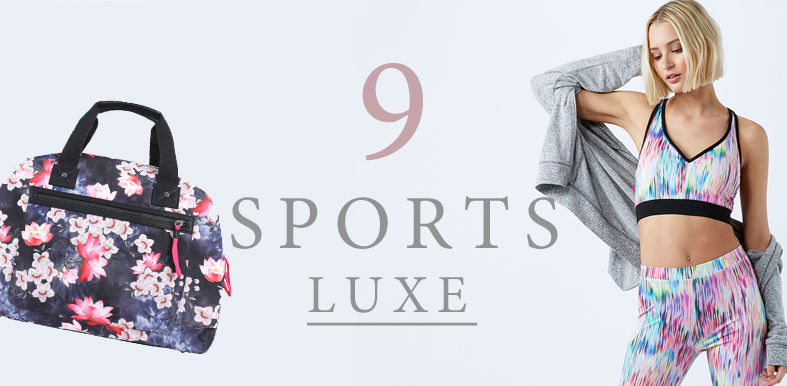 Did you know Accessorize do their own activewear? (No, neither did we!) It's gorgeous and glam and definitely ticks the 'luxe' box. The sporty look doesn't have to be all about baggy, oversized clothing and don't tell anyone, but you don't actually have to be in to sports either! This trend is perfect to keep comfortable and cool when travelling (in more ways than one) on a hot summer's day. Not available in all stores but Accessorize do offer a great Click & Collect service.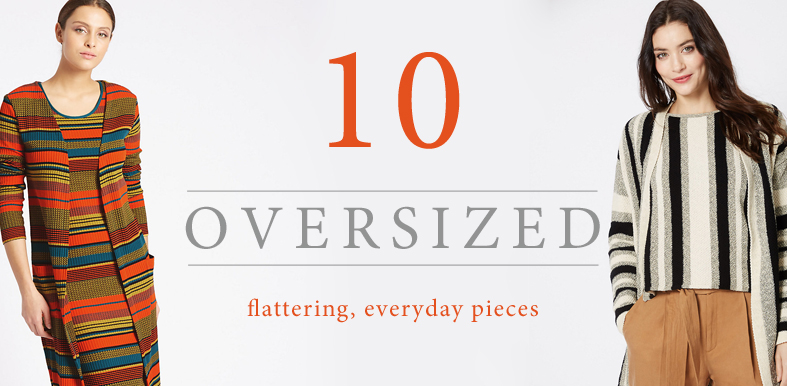 If there's one thing M&S know how to do well, it's to take catwalk trends and turn them in to beautiful, flattering, everyday pieces for us to wear! An oversized knit is perfect for a cool summers evening.
Shop M&S Marriotts Walk Witney.
We look forward to seeing you soon.
---
Share this post