Take the stress out of back to school shopping
No sooner has the school year ended than you must prepare for the next! To avoid last minute stress, plan in your back to school shopping now so you can relax and enjoy the holidays.
Worries about children having a sudden growth spurt after you've splashed out on new shoes, or the chance of bagging an end of summer bargain may tempt you to leave your school uniform shopping until the last minute.
However, parents well used to the pre-September ritual will know that leaving it late can also mean less choice – or not managing to get what you need!
To avoid a desperate dash around the shops at the end of August, plan ahead and schedule in a day to get all your uniform essentials and enjoy a relaxing day out.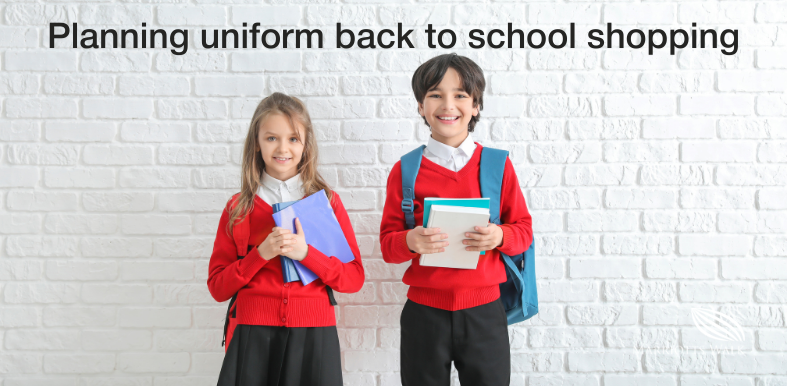 Planning uniform back to school shopping
It sounds simple but every year there are stories about pupils getting sent home for wearing non-regulation uniform. Some schools are stricter than others, so if your child is moving to a new school try talking to parents of children who already attend the school about how strictly the rules must be followed and what is and is not allowed.
Some schools stipulate that uniform must be brought from a specified supplier, if this is a hard and fast rule then you don't have a lot of choice and will want to avoid making an expensive mistake by shopping elsewhere.
Many schools have a preferred but not mandated supplier, which can give you the freedom to shop elsewhere if you follow the uniform rules. High street stores often stock a good choice of different styles and sizes/fits in a variety of different uniform colours.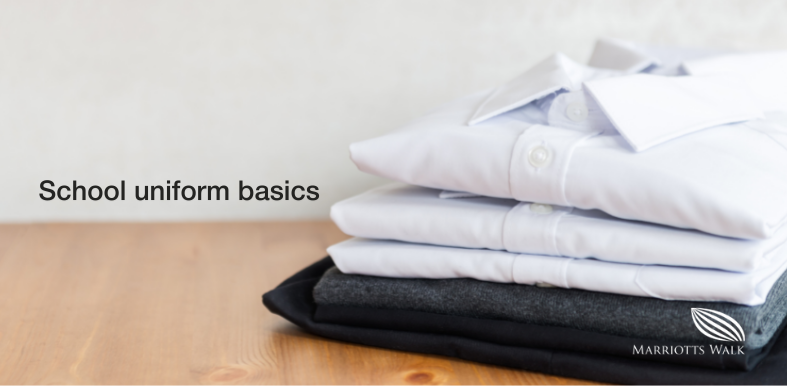 School uniform basics
While blazers, jumpers, ties and PE tops may need to be bought from a specific supplier; shirts, socks, and often trousers and skirts can usually be bought from your choice of store. Snap these up early and you may even benefit from an offer – you will certainly benefit from having a wider choice of sizes in the styles you want before stock runs low.
Marks and Spencer has an excellent choice of school uniform that caters for different shapes and sizes, with skinny fit through to plus size available. Detailed blouses and dress shirts are also available, along with summer dresses and shorts.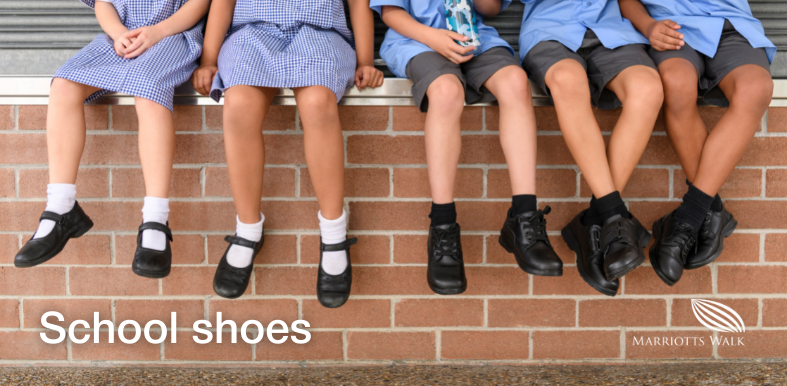 Shoes
Shoes again need to fit in with school regulations, with many schools having a visual guide to what is allowed. Some do allow leather trainer-style footwear, while for others it's a straight 'no'.
Fit is really important to ensure your child stays comfy all day. Where possible book ahead to get an appointment secured to have your child's shoes fitted.
Depending on your school's rules you may also need trainers or black pumps for PE – again choose early to find a wider choice of options.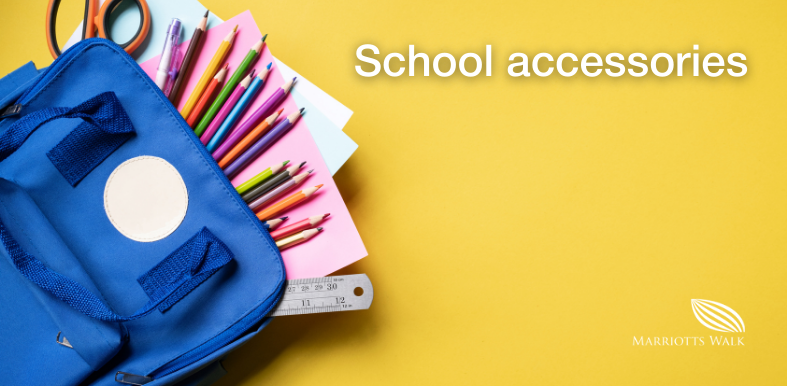 School accessories
The return to school isn't all about the uniform though, for most kids the best bit is choosing bags, pencil cases and stationery. This is where they can show the personal touch and have a bit of fun shopping around.
It is also worth investing in a good waterproof jacket that will get them into school nice and dry no matter what weather the British autumn throws at them. Head to Trespass to find a quality waterproof jacket for your child.
Secondary school children may want to check out the brands at Dapper Street when looking for bags and coats, including Fjallraven, The North Face, Barbour, Vans and Dr Martens.
Get ready to go back to School with Marriotts Walk
Plan ahead and make back to school shopping an experience to enjoy – have lunch with your little one or even catch the latest release at the cinema, and make sure you get them exactly what they want for school. Enjoy visiting the following shops and restaurants during your visit to Marriotts Walk, Witney:
MARRIOTTS WALK
YOUR LOCAL, FRIENDLY, EATING, DRINKING, ENTERTAINING SHOPPING CENTRE HERE FOR YOU.
---
Share this post