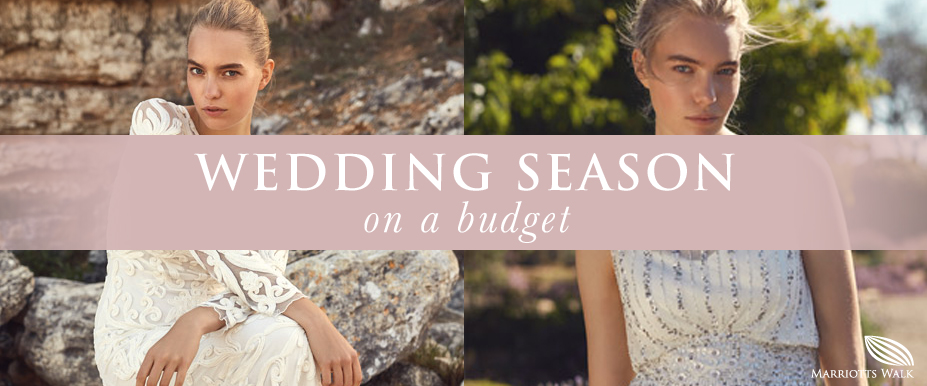 Wedding Season on a Budget!
Gorgeous gifts, fabulous food and the all-important what to wear!
Weddings… so romantic and exciting, but so expensive! You may have noticed that anything linked with the word wedding suddenly seems to double in price, but you don't need to let a wedding (whether it's your own or a friend or family member) be stressful and put a strain on your finances.
Overwhelmed about what to do or where to start? At Marriotts Walk we're #HereForYou and want to make sure you have the best possible time. Read on for ideas and tips for wedding season on a budget.
Whether you're the blushing bride or praying to catch the bouquet, this is for you! Some people spend an absolute fortune on their dress, taking a year or more going to the most exclusive of wedding boutiques, but before you consider that, why not take a little look at the wedding dresses currently on offer from our retailers?
Did you know that Phase Eight, Monsoon, Debenhams and Dorothy Perkins all have their own collections of wedding dresses? We guarantee you'll be pleasantly surprised! Plus, by saving money on your dress, you'll have extra to put towards gorgeous accessories, food and drink or an amazing honeymoon.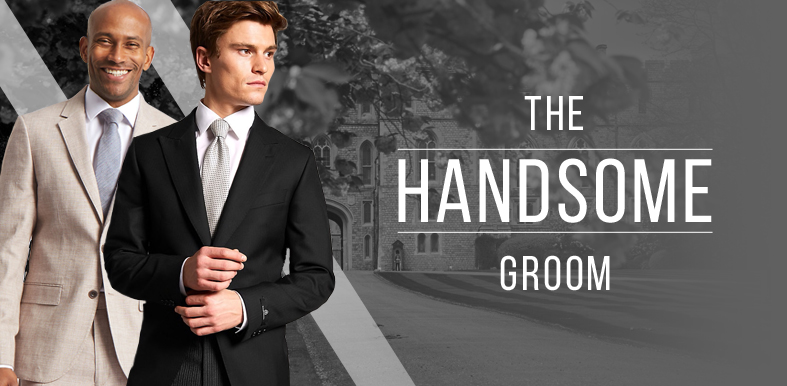 Again, as with the wedding dress, some men end up spending a small fortune on an outfit they may only wear once for their wedding day or they rent it but wish they could keep it. Why not get the best of both worlds with the selection we have at Marriotts Walk.
Marks and Spencer and Debenhams have a fantastic range of suits for all occasions, whatever your style. Head to Crew Clothing, Fatface and Cotton Traders for some stylish accessories.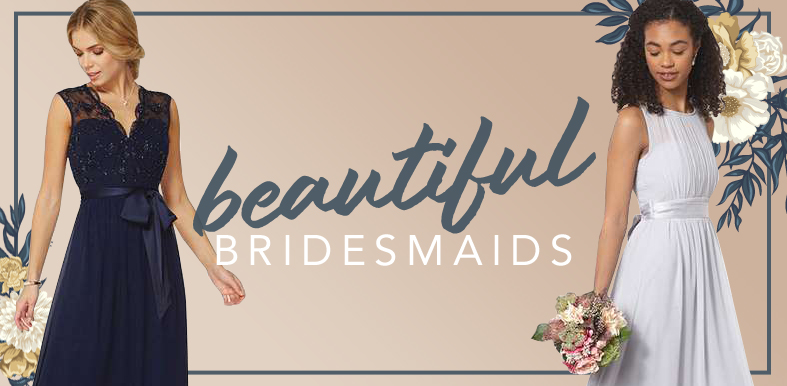 Our retailers at Marriotts Walk offer a beautiful selection of bridesmaid dresses. Whatever your style, colour palette and budget, you and your hens will be spoilt for choice. Check out Dorothy Perkins, Debenhams and Accessorize.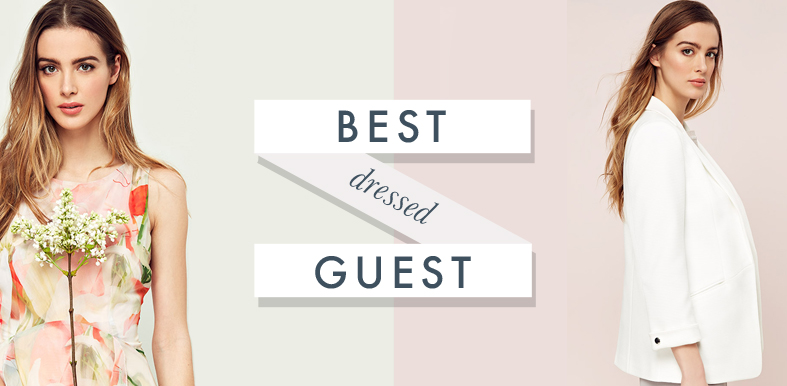 Did you read our blog last year on 'How to be the best dressed guest.'?
There's so much choice nowadays for both men and women. Why not make a day of it at Marriotts Walk, fitting in shopping for your outfit, accessories, shoes and even stopping for a light-bite, coffee or glass of prosecco/pint of beer?! Take advantage of a full day of free parking too. It really doesn't get better than that does it?!
Ladies, take your pick from Wallis, New Look, Phase Eight, Marks and Spencer, Evans and JoJo Maman Bebe.
Guys, choose from New Look, Crew Clothing, Fatface, Debenhams, Marks and Spencer and Cotton Traders.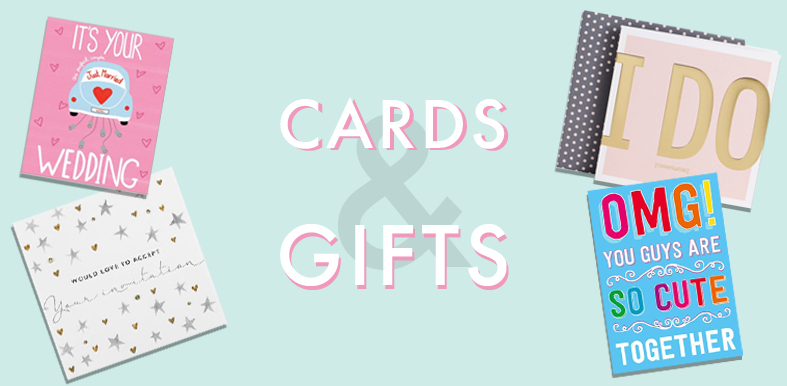 Whether it's for your soon-to-be Mrs. or Mr., wedding favours for your nearest and dearest or a thoughtful gift for the newlyweds, independent store Fresh has a quirky range of cards and gifts that will make you stand out from the crowd, whilst not breaking the bank. From ring holders, cufflinks, watches, photo frames, photo albums and mugs – they have something suitable for everyone. Debenhams and Marks and Spencer have a nice selection of wedding cards and gifts too.
Still can't decide on which gift to get? Why not get a gift card for one of the stores at Marriotts Walk, so the bride and groom can choose what they get in their own time.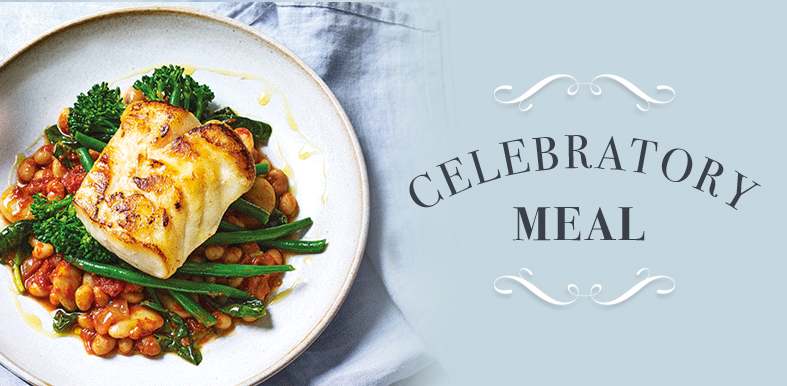 Whether it's a hen do update with the girls at Caffe Nero, the last supper with your family at Café Rouge, or brunch the following morning with your new family at Frankie & Benny's, why not keep it local and treat you and your wedding crew to some delicious food at Marriotts Walk.
Location, Location, Location
Being based in Oxfordshire, we're very lucky to have some breath-taking locations right on our doorstep, whether for your actual wedding day or keepsake photos. Why go anywhere else? Have you considered any of the local gems in this link?
Don't forget…
'Something old, something new, something borrowed, something blue… and a silver sixpence in your shoe!' Keep a lookout for the something blue and/or new whilst shopping for you or the bride. Also think about what you can borrow/lend for the big day, to keep costs down.
Remember that not all stores will stock everything you see online, but you can take advantage of free click and collect at Marriotts Walk! We'd always advise contacting individual stores before you start.
Whether you're going to be the one standing at the front, or sitting in the crowd with a tissue in your hand, remember: it's about having a lovely day celebrating with family and friends, not about how much everything has cost – breath, relax, smile and ENJOY!
We hope you have a magical day.
---
Share this post