Tuck into tasty vegan and vegetarian food at Marriotts Walk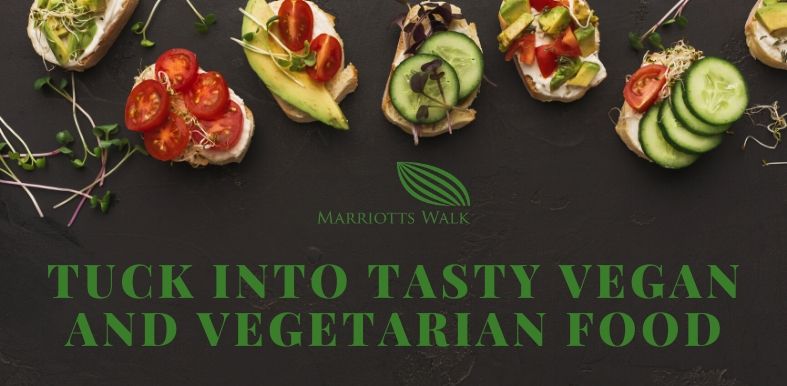 The health and environmental benefits of a plant-based diet have seen a steep rise in people changing their eating habits. Menus are now becoming flooded with the colour, creativity and imagination that have long been the norm for vegetarians and vegans.
Forget the old clichés about chips; vegan and vegetarian diets are a wonderful way to sample food from across the world while easily putting away your five-a-day. It is estimated that as many as 350,000 people took part in Veganuary, turning their back on animals products for the month.
No longer a token nod to vegetarians with one or two meat-free dishes, restaurants and food stores have embraced the trend and catered accordingly. And Marriotts Walk is no exception with the shopping centre offering an excellent choice of food for vegetarians and vegans.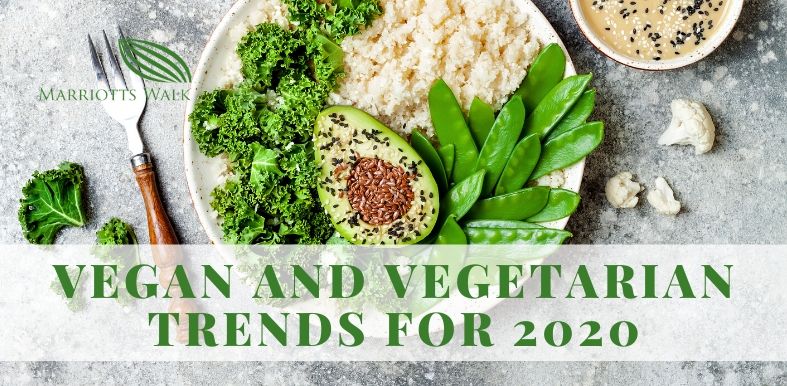 Vegan and vegetarian trends for 2020
There has been an explosion in food trends centred on the vegan diet with foods such as jackfruit, cauliflower and avocado taking centre stage,
This year it looks likely that more diverse options for meat substitutes will continue to be unveiled in the search for allergy-friendly options, which means more pea and mushroom-based recipes instead of soya.
Sea vegetables are also likely to become more popular, along with a much wider choice of flours used in baking.
The vegan diet is linked to eco-living and a healthy lifestyle, which means that food is more likely to come in sustainable packaging and be mindful of good sources of nutrition.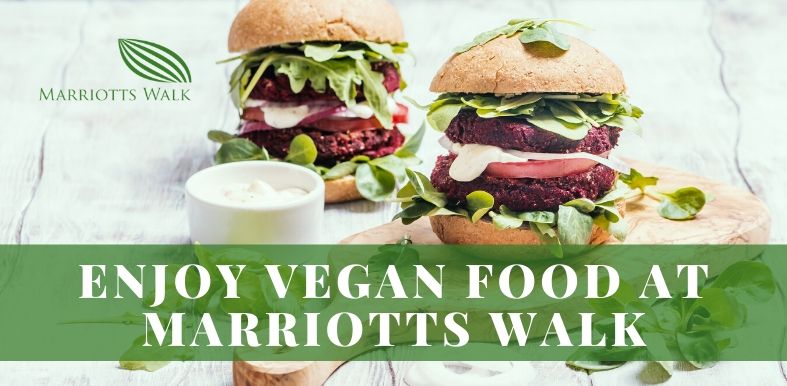 Enjoy vegan food at Marriotts Walk, Witney
Vegan and vegetarian diners will find plenty to tickle their taste buds at Marriotts Walk.
Café Rouge has some excellent options if you are looking for a satisfying bite to eat with the vegan Rouge burger, spicy chickpea burger or mushroom risotto catering to vegans, while vegetarians will enjoy the portobello mushroom croque. You can even drop in early for a vegan cooked breakfast or enjoy a dairy-free cake later in the day. 
Frankie and Benny's offers a comprehensive choice of vegan options on its main menu including vegan pizzas and pasta, as well as the Smoky Beet burger, Viva La Vegan burger and vegan loaded fries. For breakfast vegans can enjoy a vegan fry up or scrambled tofu on toast, while vegetarians can tuck into sweet waffles.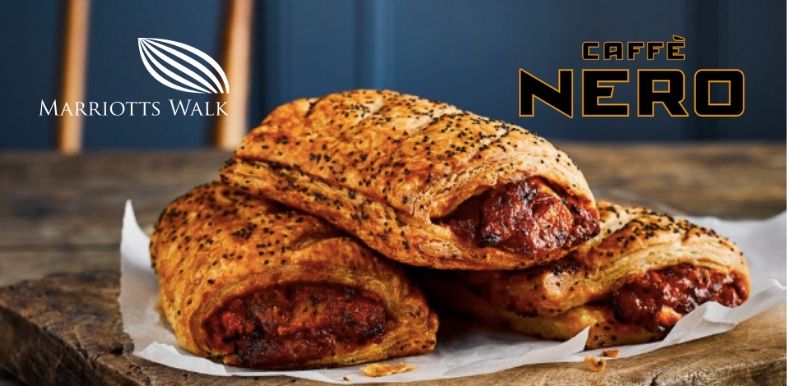 For fans of coffee, Caffé Nero offers coconut, oat or soya milk as alternatives to dairy and has unveiled a new vegan menu. Vegans looking for a bite to eat with their coffee can enjoy delicious dishes such as a vegan roll; sweetcorn fritter, chutney and coleslaw flatbread; vegan meatball panini; vegan raspberry croissant or a salted caramel and chocolate vegan cheesecake.
Subway has added to its vegan offering with a meatless version of one its most popular sandwiches with the vegan meatball marinara. This will complement the vegan sub, veggie delight, veggie supreme pizza sub and vegan and garlic aioli wrap.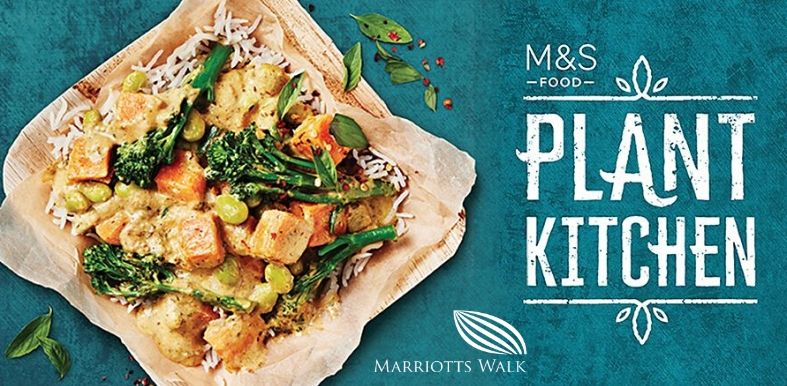 Food to take home
If you are looking for some convenient, delicious food to take home with you Marks and Spencer's new Plant Kitchen range has a wide variety of meat-free dishes. The in-store café offers the Plant Kitchen sweet potato and cashew curry for vegan diners while vegetarians can enjoy a range of cakes and the ultra thin mozzarella, slow roast tomato and basil pesto woodfired pizza. Coffees can be made with oat or soya milk.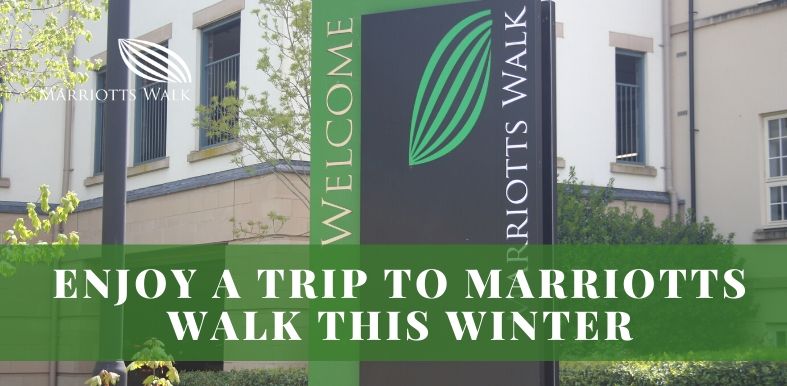 Enjoy a trip to Marriotts Walk this Winter
With so much choice on offer at the Marriotts Walk eateries there is plenty of choice for everyone. Enjoy a meal out and a trip to the cinema, or make it a day out when you head to shops complete with a fantastic meal.
With the following shops at Marriotts Walk there is plenty to keep you busy:
NB: Information available and correct at the time of publishing this article. From time to time stocks may be unavailable or ranges discontinued at the Witney stores.
MARRIOTTS WALK YOUR LOCAL, FRIENDLY, EATING, DRINKING, ENTERTAINING SHOPPING CENTRE
HERE FOR YOU.
---
Share this post