Liven up your summer wardrobe with a trip to Marriotts Walk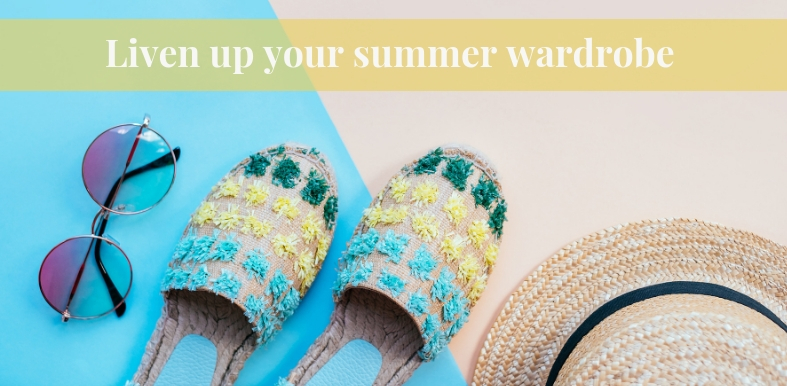 It's that time of year again – summer is finally on our doorsteps and having the wardrobe to let you enjoy the warmer days will help you make the most of the sunshine when it does appear.
Whether you are jetting off to sunnier climes for a week or too, or have a staycation planned now is the time to make sure you have all the summer essentials to keep you looking on trend this summer.
The infamous British climate does mean that our summer wardrobe can suffer from a little neglect so act early this summer to make sure you look and feel you best whether at home or abroad.
With new trends to take into account as well as the warmer weather, here are a few tips to put together the perfect summer wardrobe.
And with a great range of shops including Accessorize, Crew Clothing, Dorothy Perkins, Debenhams, Evans, Fat Face, Jo Jo Maman Bebe, Marks and Spencer, Monsoon, New Look, Phase Eight, Trespass and Wallis Marriotts Walk in Witney can set you off on the right foot.
One thing is for sure when it comes to dressing on trend this summer there is more than a hint of retro to be seen with 70s, 80s and 90s influences sparking a new season of colourful choices.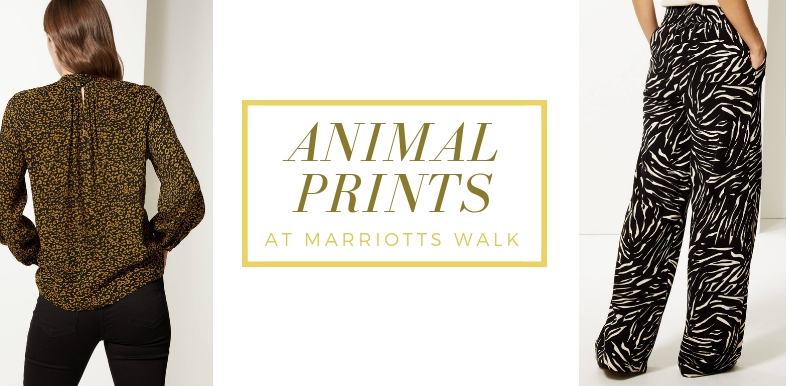 Animal prints
Animal prints always make a good investment as they are flattering, bright and even when they dip out of fashion you can be sure it won't be too long until they return once more. Leopard print in particular is winning over fashionistas this summer.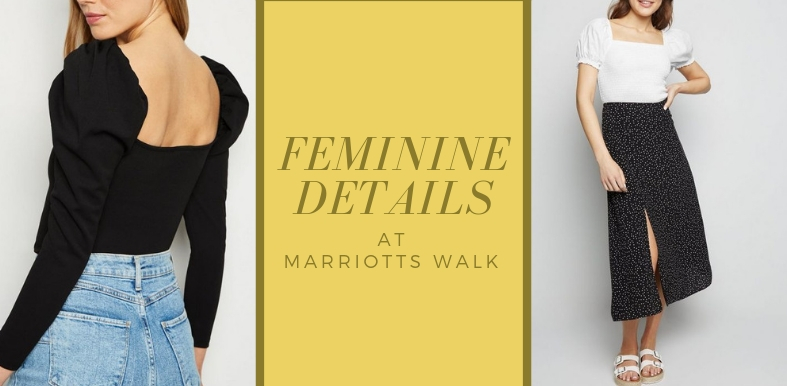 Feminine details
The pared back minimalism of recent years seems to be fading out as bows, belted blazers and ruched or puffed sleeves bring a touch of glamour to outfits. Dressed with pared back staples these touches really dress up an outfit.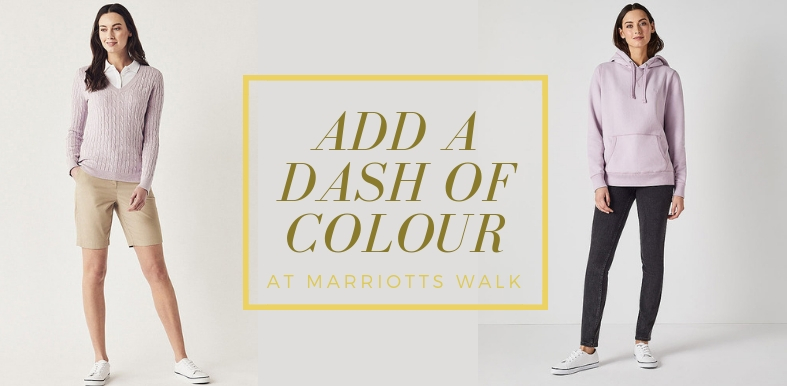 Add a dash of colour
Lavender, bright marigold yellow and neons are all tipped as popular choices for the summer if you are looking for a couple of stand-out tops to liven up your summer wardrobe. With colour blocking remaining popular it seems that brighter times are ahead all around.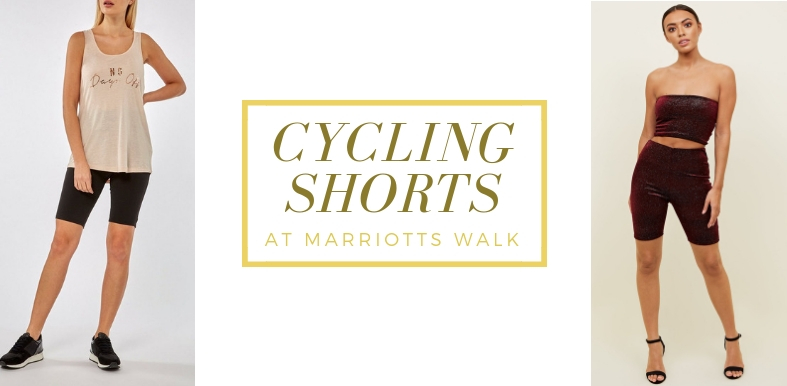 Cycling shorts
If leopard prints, puffed shoulders and neon weren't 80s enough for your tastes cycling shorts are once more back on the horizon – and not just for sports enthusiasts. Catwalks and celebrities are behind this unlikely resurrection as sportswear makes the ultimate crossover once more.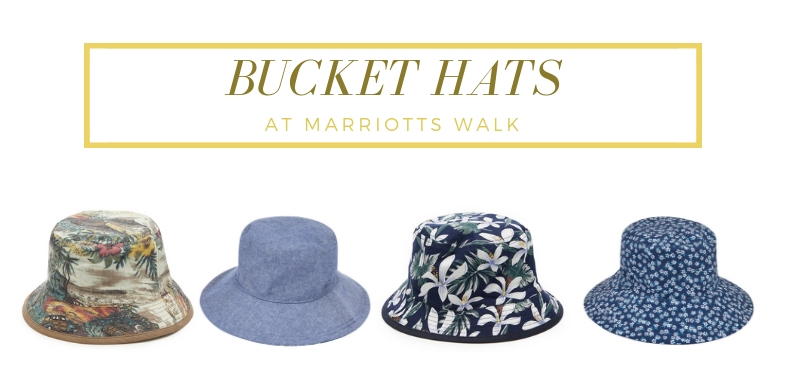 Bucket hats
Firmly holding a place at the heart of 90s music culture bucket hats are expected to be the hit of the summer when it comes to sun protection.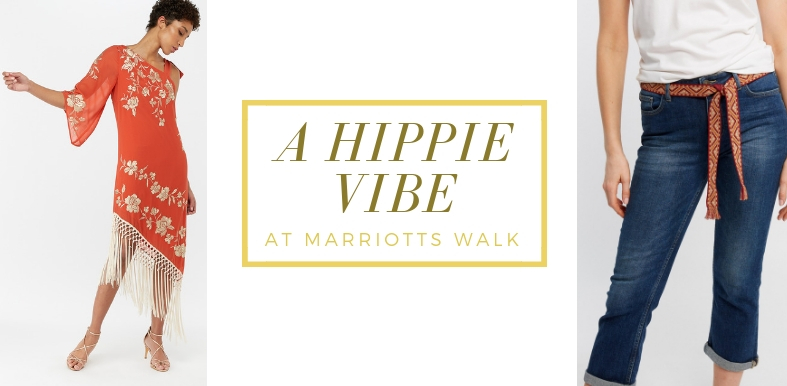 A hippie vibe
If the inspiration for this summer's trends were not eclectic enough, the 70s has also left a mark on trendsetters with crochet, patchwork and fringing all making an appearance on the catwalks – as well as a movement towards wide-legged trousers.
With such a rich variety of colourful looks to choose from, the key to dressing well this summer will be a subtle mix of new trends with summer staples to strike a perfect balance.
To shop the latest looks for this summer head to Marriotts Walk where there is something for everyone – and some great places to refuel.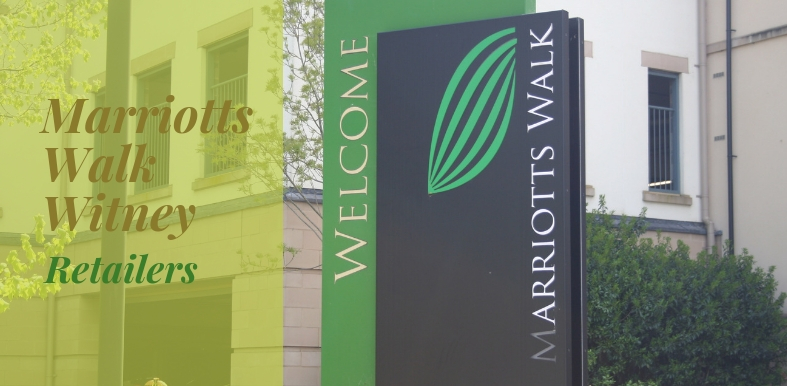 Marriotts Walk Witney Retailers
Whatever outfit or accessory you are after for your summertime wardrobe, Marriotts Walk has an excellent selection of shops available for you to browse: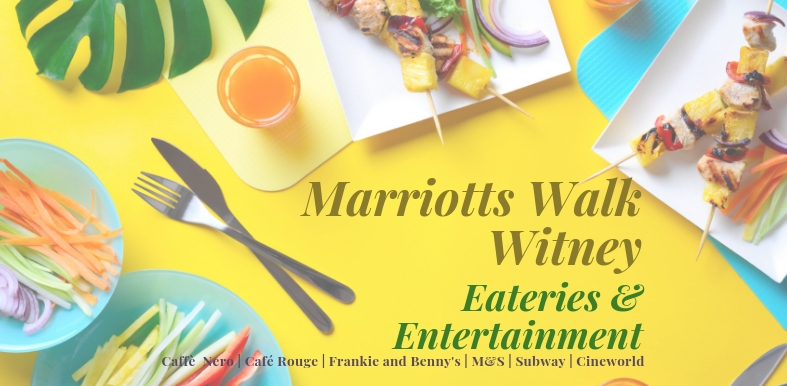 Marriotts Walk Witney Eateries and Entertainment
And remember, shopping is always better coupled with a delicious bite to eat with family and friends. What's more, we even have a Cineworld at Marriotts Walk – here for you.
MARRIOTTS WALK YOUR LOCAL, FRIENDLY,EATING,DRINKING,ENTERTAINING SHOPPING CENTRE
HERE FOR YOU.
<<<Ends>>>
---
Share this post